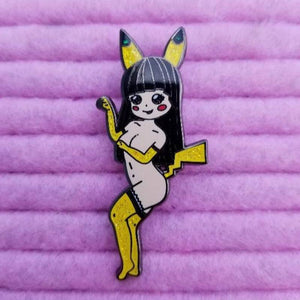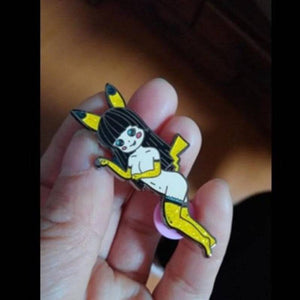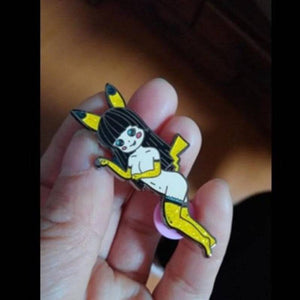 Peek-a-Babe Hard Enamel Pin
This delightful hard enamel pin depicts a lewd pocket monster everyone will want to have in their pokedex. 
This Peek-a-Babe with her sly smile and luxurious glittering gleam will sure to be your prized catch!. 
Each pin stands at 2 inches tall.
Each pin features posts with a rubber clutch backing.
A grade - no real visible flaws.
B grade - small flaws like over buffed metal fill or low enamel fill.
This pin is a shop collaborative between shoprozarria and I. 
Please visit rozarria.com for her two limited edition variants. 
Did you know when you support my shop you're not only supporting a small business but 10% of every purr-chase is donated to charity. This includes pre-orders! Not only are you getting a great steal but you are also contributing to a brighter better future.