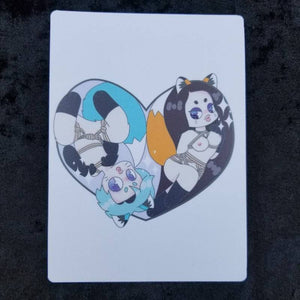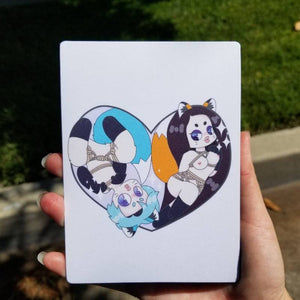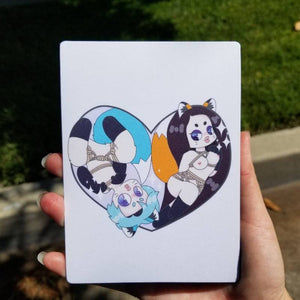 Lewd Fox Magnet
 This lewd magnet will scorch you with its cuteness. 
Inspired by Pikadidi and my muse Bexykit.
Approx. 4.5in x 5.5in.
Please keep in mind if ordering multiple items with pre-orders, items will ship once the last product arrives in my paws! 
Designed by Miss Myzaree. Drawn by Akire. 
Did you know when you support my shop you're not only supporting a small business but 10% of every purr-chase is donated to charity. This includes pre-orders! Not only are you getting a great steal but you are also contributing to a brighter better future.