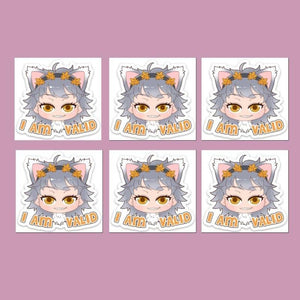 I am Valid Kawaii Wolf Chibi 3" x 2.85" Vinyl Sticker
3" x 2.85" die cut clear vinyl sticker.
Original design by Miss Myzaree, final art created by Tessa for Dark Delights Shop.
Did you know when you support my shop you're not only supporting a small business but 10% of every purr-chase is donated to charity.