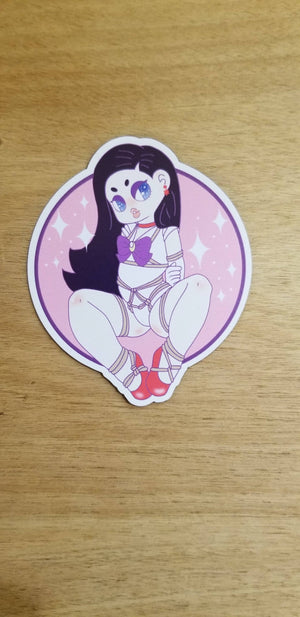 Shibari Mars 2.49" x 3" Vinyl Magnet
My friend and muse Bexykit depicted in delightful binds as Shibari Scout Mars.
2.49" x 3" die cut vinyl magnet.
Original design by Miss Myzaree, final art work created by CallMeAkire for Dark Delights Shop.
Did you know when you support my shop you're not only supporting a small business and independent artists but 10% of every purr-chase is donated to charity.