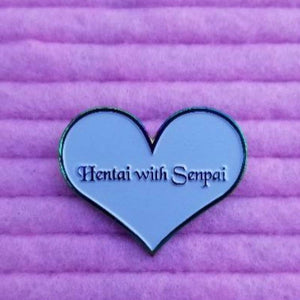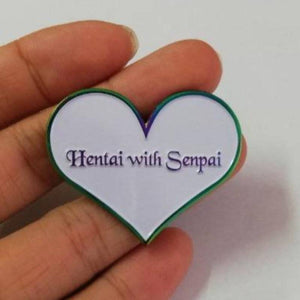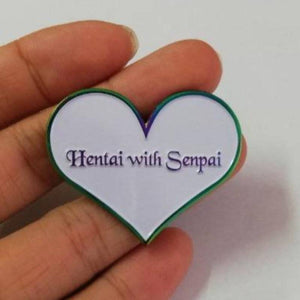 Hentai with Senpai Soft Enamel Pin
Each pin stands at 2".
Each pin features a Miss Myzaree Backstamp.
A grade - no real visible flaws.
B grade - one or two visible flaws.
Seconds - multiple impurrfections, but still needs a loving home.
Please keep in mind if ordering multiple items, including preorders and ready to shop items. Items will ship once the last product arrives in my paws! 
Designed and drawn by Miss Myzaree for Dark Delights Shop.
Did you know when you support my shop you're not only supporting a small business but 10% of every purr-chase is donated to charity. This includes pre-orders! Not only are you getting a great steal but you are also contributing to a brighter better future.