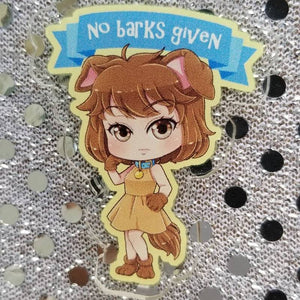 No Barks Given Acrylic Pin
Ready to ship!
Pin Text States: "No Barks Given".
Each pin stands at 40mm.
Each pin features posts with a rubber clutch backing.
Did you know when you support my shop you're not only supporting a small business but 10% of every purr-chase is donated to charity.
Original design by Miss Myzaree, concept art created by Tessa for Dark Delights Shop.